Leading social media marketing Company
in Hyderabad
WHY NEED SOCIAL MEDIA MARKETING
IN TODAYS ERA
Social media marketing is a method of advertising on online platforms. Most of the companies now a days advertising through social medias as in today's era people are more engaged with digital gadgets. So, in order to increase or expand your business or brand and in order to create awareness about your products or services you need to advertise digitally. WEBCARES a leading social media marketing company in hyderabad helps you to advertise about your business. Advertising could be done on internet platforms like social media, emails, websites and mobile apps. Enhancing business or brand with the help of social media must be needed in today's era to grow your business digitally. Letting down your business in case of digital marketing your competitors will reach your customers more faster than you. Having a business without digital marketing means you are no where towards your customers. So be agile and responsive to your customers by utilizing social media marketing.
HOW WEBCARES HELP YOU WITH
smm
Facebook


Marketing Services
Facebook is a massive platform as it's not new to anyone. Creating your business page to reach customers by providing attracting posts and videos relevant to business. It's a great impactful platform for all business person to increase their business by engaging and fascinating customers. This is a platform which can be utilize in clearing queries of your customers regarding your product or services.
Instagram


Marketing Services
Instagram is a platform which is mostly used by adults. Now a days most adults follow shopping, brand and business accounts. You can create your brand awareness by posting your business relevant posts and videos through your Instagram business accounts and discover new customers everyday making your business expand.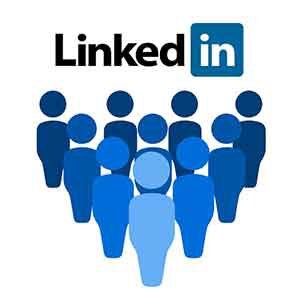 LinkedIn


Marketing Services
LikedIn is a professional platform mostly used by professional, skilled and corporate people. You can post about your product/service to reach and target your new customers. LikedIn help you in targeting your type audience.
Twitter


Marketing Services
Twitter is an amazing platform for business as you can frequently make awareness about your business related service/product. Best place to make contact with your customers. It is helpful in taking feedback from customers.
Youtube


Marketing Services
YouTube is a most known and most used application. Branding videos could leave your brand remarkable. Running your brand or business videos will get you more audience which could lead to your business grow. We will build your channel great which will attract more customers to your business and more popularity to your product.
Quora


Marketing Services
Quora Marketing is one of the known website for enquiring about anything. Marketing on Quora could be done by making question and answer relevant to the customer product/services. Updating and developing your updated content to make it come up top whenever anyone make query regarding your product/service.
OUR 5 STEPS SOCIAL MEDIA MARKETING
PROCESS
Social Media MArketing

Services
Grow Your Business With Our
Unstoppable Strategies